With a different perspective

Globetrotter Business Travel
Globetrotter Business Travel has two objectives: to provide personal support and broad perspectives. We work out the effective total cost of a trip - you simply pay! - and optimise the travel details. In your favour.
Like at the stock exchange, flight prices change within seconds. We are there: in real time. This way, we make the booking at the optimal time. Including rental cars and hotels. And we take into account individual regular flyer programmes - so that you can also enjoy future benefits. This is complex. We also take care of the optimised combination of bonus systems, as well as personal all-round support during your journey - the qualified travel staff at Globetrotter Business Travel make this possible: We plan. You travel.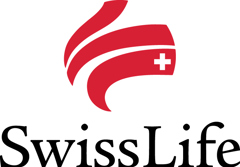 «Communication and collaboration with Globetrotter Business Travel are exemplary, precise and reliable.»
We use a Globetrotter tour guide, who looks the part and caters to our every need and wish. Many thanks!
Regula Roulin
Key Account Manager, Swiss Life AG
Referenzen
Our travel agencies
Basel Business Travel

Falknerstrasse 4
4001 Basel
Why go with Globetrotter Business Travel?
Individual and personal

From a meeting with flight and accommodation to an incentive trip: contact us to comfortably book all your foreign trips.

Professional and experienced

We know the world and the requirements of business and group travellers. No wonder, as our employees each boast more than 20 years' professional experience on average and maintain many relationships.

Flexible and free

Binding contracts? Not with us. You can choose which services you want to book with us.

Pleasant and efficient

We take a lot of work off your shoulders, from the booking to the visa application. We also know the local market and have access to the most suitable offers. This saves you more than just time.