About us
Small, flexible and incredibly competent: As the Business Travel division of Globetrotter Travel Service, we apply our long-term expertise in catering to the concerns and requirements of demanding travellers - whether on business trips, incentive trips or group trips.
We are customer-oriented and put together tailored services. In addition to the «classic travel components such as flights, accommodation and rental cars, this also includes numerous add-on services such as the organisation of Visas, exclusive special programmes at the travel destination, limousine services and insurance. Thanks to our fantastic network of contacts and global partnerships with airlines, hotels, car rental companies and local agencies - for various other services - we guarantee top quality at attractive prices.
Our subsidiaries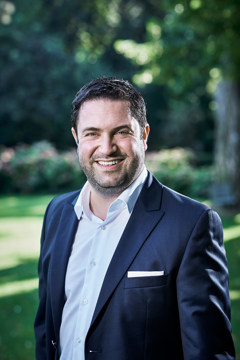 «We are the ideal partner for successful business, incentive or group trips. We look forward to hearing from you..»
Raphael Gwelessiani
Leiter Globetrotter Business Travel
Zum Portrait
The specialist in tailored trips
Globetrotter Business Travel is a division of Globetrotter Travel Service AG, a leading provider of tailored global travel. The company can look back on 40 years of experience. All employees travel for up to three months a year, thus bringing valuable knowledge to the company and to their travel advice. They report back regarding their personal experiences and pass on select travel tips. Our employees have more than 20 years of experience on average in this sector.
Why go with Globetrotter Business Travel?
Individual and personal

From a meeting with flight and accommodation to an incentive trip: contact us to comfortably book all your foreign trips.

Professional and experienced

We know the world and the requirements of business and group travellers. No wonder, as our employees each boast more than 20 years' professional experience on average and maintain many relationships.

Flexible and free

Binding contracts? Not with us. You can choose which services you want to book with us.

Pleasant and efficient

We take a lot of work off your shoulders, from the booking to the visa application. We also know the local market and have access to the most suitable offers. This saves you more than just time.